Academic Courses
The formidable and often dangerous martial arts have been largely unrecognized by governments, and as a consequence their schools, instructors, and practitioners have never been adequately regulated. To maintain high standards and competent delivery of martial arts instruction the World Martialyogarts Grandmaster Council engaged renowned martial arts academics on the production of scientifically researched content, and formulated courses accessible to students regardless of location, grade or prior educational achievement. The level of knowledge and competence to become a proficient martial arts instructor requires more than physical fitness, and in order to attain high standards many subjects are covered by a variety of courses. Students are provided with the opportunity to undertake physical training through global exchange programmes, and whilst prior educational qualifications are not required to enroll on these courses, registration with the World Martialyogarts Grandmaster Council is compulsory. This is a simple free online procedure, and there is no necessity to be affiliated to any other martial arts organization. The certificate, diploma, and degree courses are open to students over eighteen years of age, whilst instructor programmes and courses are only available to those over twenty-five years of age.

Academic Partnership
The WorldMYA Academy has formed an alliance with a leading provider of online and distance-learning education, combined with a formal awarding body registered with the Qualifications Credit Framework (QCF). Martial arts educational courses can now be undertaken at every level of academic ability, vocational interest, and practical development, ranging from Certificate (Level 2) to Advanced Diploma (Level 5), and the possibility of a International Martial Arts Science Degree.

Martial Arts Sciences
This unique distance learning course has been designed specifically for all martial artists and incorporates varying degrees of study. It is available for everyone regardless of geographical location, can be studied anywhere in the world, and consists of Levels 2, 3, 4, and 5, the first of which will be online shortly. Each of these comprises of five compulsory themed modules specific to the level undertaken, and offer the opportunity for students to begin at the lower or introductory level and change to the higher advanced learning, reading, and research levels during their study. Modules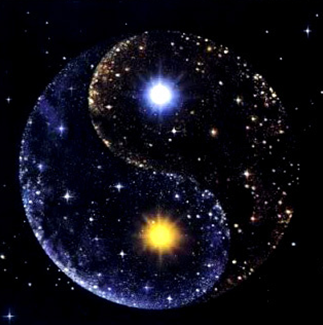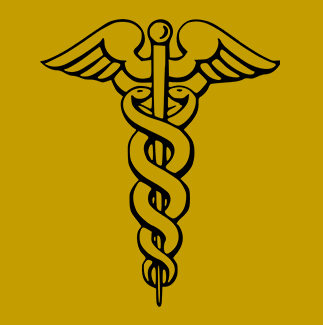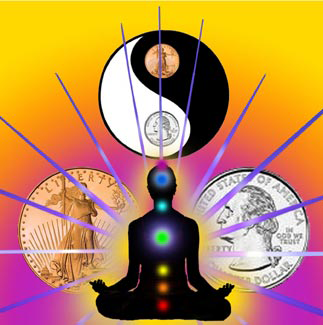 History of Martial Arts - Specific to any chosen martial art.
Countries and Cultures - Explores origins and indigenous cultures.
Physiology and Anatomy - Examines how the body is used.
Psychology - Relates to martial arts and practitioners.
Practical Applications - Includes forms, techniques, health and safety, first aid, child protection, and management.
All modules are tailored to each level, may be upgraded at any time, are designed to advance understanding, lead to formal Indian
qualifications, and provide external recognition for life
.
Levels
Level 2 - Certificate involves 122 hours of study, five assignments, and final examination taken over a period of 6 to 12 months, and equivalent to 3 GCSE Grades between A and C. The cost of the Certificate and online course is Rs 196 or monthly installments of Rs 18 over 12 months or Rs 34 over 6 months.
Level 3 - Higher Certificate involves 220 hours of study, ten assignments, and final examination taken over a period of 12 months, and equivalent to 3 'A' Level Grades between A and C. The cost of the Higher Certificate and online course is Rs 315 or monthly installments of Rs 30 over 12 months.
Level 4 - Foundation Degree involves 360 hours of study, 16 assignments, 2 assessments, and final examination taken over a period of 12 to 24 months, is equivalent to first year university study and awards 120 UCAS points. The cost of the Foundation Degree and online course is Rs 640 or monthly installments of Rs 60 over 12 months or Rs 32 over 24 months.
Level 5 - Advanced Diploma involves 650 hours of study and is a superior academic course taken over 24 months if taken without Level 4 - Foundation Degree. This is equivalent to second year university study and awards 240 UCAS points. If candidates have already successfully completed Level 4 they need only undertake the additional Level 5 material. The cost of this accredited online Advanced Diploma is Rs 1,600 or monthly installments of Rs 85 over 24 months. If Level 4 - Foundation Degree has already been achieved the cost of the Advanced Diploma and online course is Rs 960 or monthly installments of Rs 105 over 12 months.
Level 6 - BSc Degree (To be introduced at a later date). The World Martial Arts Council supports academic pursuits in every country regardless of subjects studied, and the images below show Grandmasters, WMGC National Representative for Colombia, at her graduation. Those wishing to enroll for any of the above courses must inform the Admissions Department as soon as possible to reserve a place on the next available programme. Online applications and payment details will be available shortly.

*Contact info@martialyogarts.com
Martial Arts & Education
Prof.Dr.Dibyendu Nag, President of the World Grandmaster Martial Arts Union, acknowledges physical education classes are an integral part of most schools and academic institutions around the world, primarily to instill the importance of exercise in development, to promote healthy lifestyles, encourage sports programmes and activities, and to foster self-discipline, teamwork, and excellence. Although many schools, colleges, and universities are used as venues to teach martial arts, these are not yet included in any educational curriculum despite their many benefits, and the World Martialyogarts Grandmaster Council is working to rectify this.

Defining Martial Arts
Martial arts are defined as fighting arts, with or without weapons, but not in the sense of street brawling. They are a system of interrelated combat techniques in which parts of the human anatomy are systematically used to punch, strike, kick and block. Training is often rigid and physically taxing, both external and internal aspects of individuals are developed, and there are several disciplines widely practiced as self-defence or sports. These include skills that originated mainly in Japan, China, Korea, Indonesia, and the Philippines, whilst others are of Western origin. Each have different forms, styles, and variations, and whilst the hard and external systems use the principle of force against force in which strength and power is used to overcome opponents, the soft or internal styles employ the principle of going with the force, in which the strength of opponents is used to defeat them. In addition, there are also eclectic styles that combine techniques from different martial arts to create systems more appropriate for self-defence.

Positive Effects of Martial Arts
Martial arts training contributes to the development of physical fitness, as the execution of the various vigorous movements of the arms, shoulders, torso, abdomen, legs, and feet performed continuously with rhythm, provide excellent training for muscular strength, flexibility, and cardio-respiratory endurance, which are the three basic health-related components of physical fitness. In addition, agility, balance, reaction time, and coordination are also developed, and there is the systematic influence of meditation, rhythmic breathing, and relaxation amounting to self-hypnosis, adherence to etiquette, constant group reinforcement, mutual help and criticism, and a sense of group cohesion with shared goals and ideology. Themes that enhance family development are identified as self-defence, self-confidence, physical vitality, concentration, respect, friendship, moral behavior, spiritual development, a sense of achievement, and self-esteem. Whilst different systems cover a diverse range of activity in which they focus on training different traditions of combat practices, all are very similar in that they foster not only physical prowess but also mental, emotional, and spiritual balance.

Benefits of Martial Arts in Education Programmes
Due to alarming statistics regarding conditions influenced by the physical health and lifestyles of individuals, it is important to consider activities that prevent these, and one of the most immediate benefits of martial arts is they add to physical activity and subsequently, a positive influence on health and physical well-being. This in itself is sufficient reason to include martial arts in physical education programmes in schools, colleges, and universities in order to instil a proper physical regimen in the youth, which should ideally continue into adulthood. Constant practice leads to routine; routine physical activity shapes behavior and character, and these are vital elements to continuous lifelong learning, achieving a healthy lifestyle, and developing alert and productive members of society. Apart from the obvious benefits, students of martial arts also learn self-defence techniques that have immediate and practical applications in everyday life, and another aspect is meditation through which spiritual and emotional strengths are developed. The introduction of martial arts into any curriculum is long overdue and these should be compulsory, especially as obesity and bullying are on the increase in many educational institutions in which respect and discipline have greatly diminished.